CasaVerri blends
A blend for every moment of the day
We know that enjoying coffee is a ritual, and every moment of the day must be accompanied with the right intensity.
For this reason, thanks to our experience, we have prepared 3 blends of freshly roasted coffee, where nothing is left to chance.

Want to try them all?
Try our CASAVERRI SET: a tasting of all 3 blends, so you will never be caught unprepared.
CASAVERRI TASTING SET - 3 packs of 250gr
Regular price
$23.06 USD
Sale price
$20.86 USD
Unit price
per
Sale
Sold out
View full details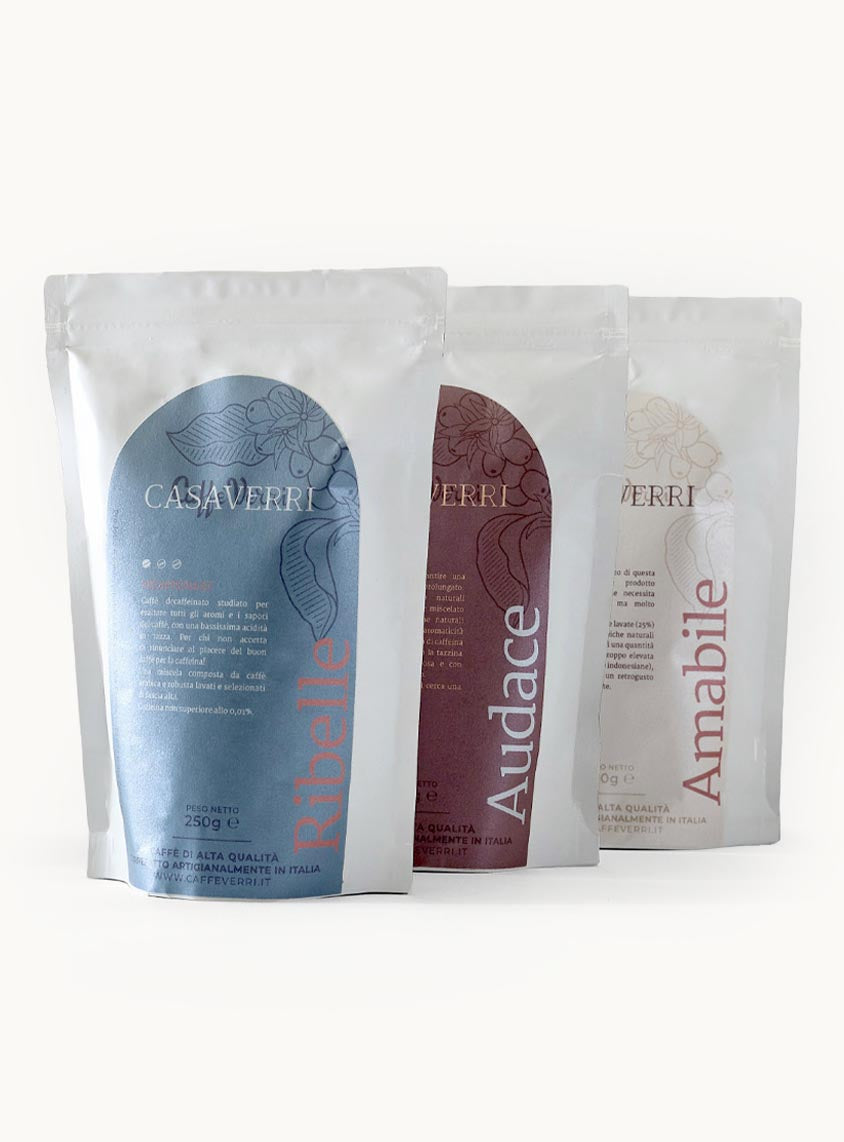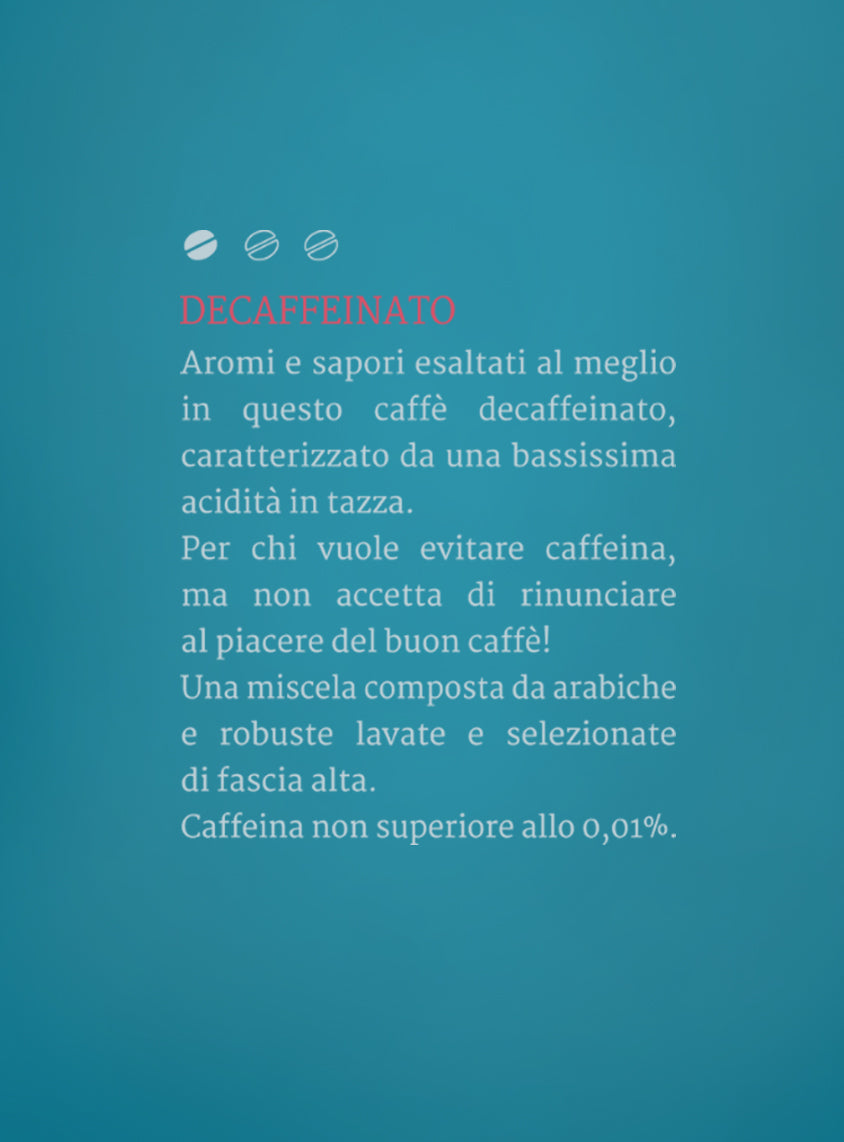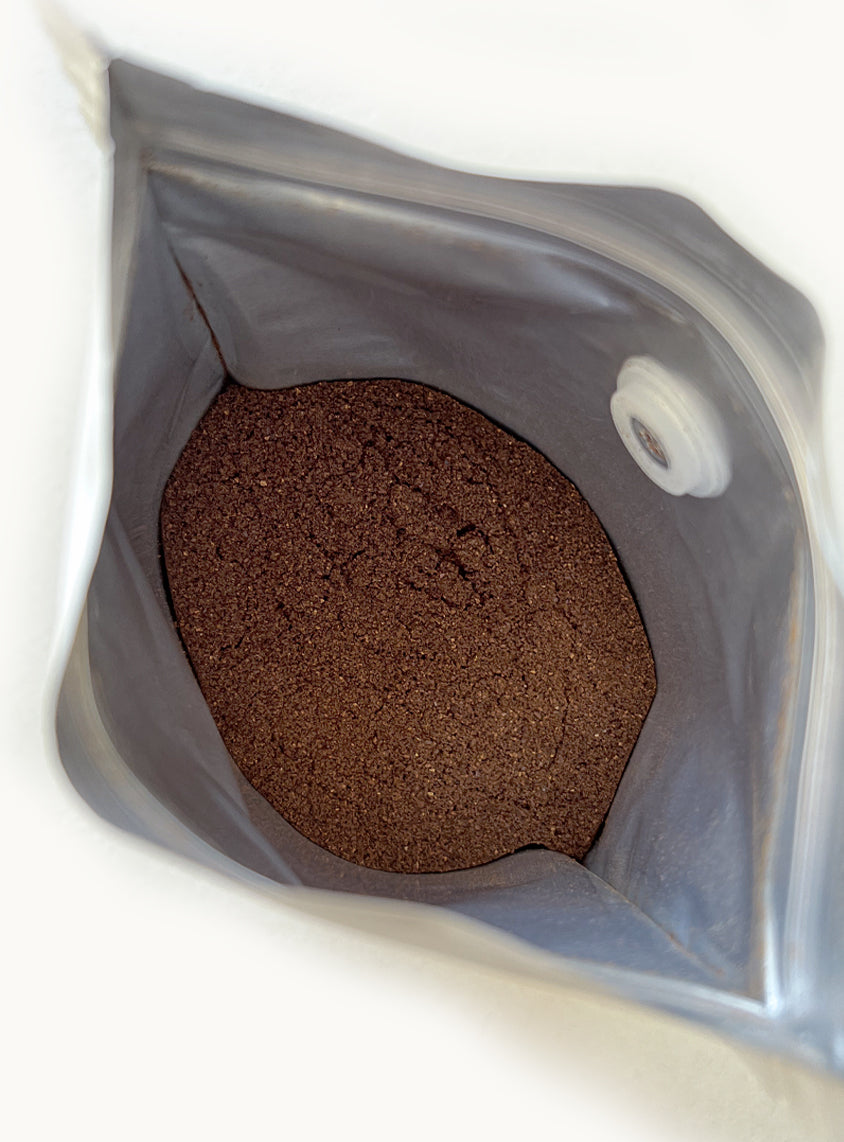 Regular price

$7.14 USD

Sale price

$6.59 USD

Unit price

per

Regular price

Sale price

$8.23 USD

Unit price

per

Regular price

From $20.86 USD

Regular price

$23.06 USD

Sale price

From $20.86 USD

Unit price

per
CasaVerri AUDACE
You know, the morning has Audace in its mouth. Perfect for our beloved Moka, this blend is designed to guarantee a cup with a strong and prolonged flavour, very full-bodied and with important toasted notes. Thanks to its high percentage of caffeine and strong flavour, it is excellent for starting the day with the right energy.
Its blend is balanced, made up of Brazilian Arabica (30%) and Robusta from Vietnam and India (70%).
TRY IT NOW
CasaVerri AMABILE
Only in this way can your lunch break be sweetened by the perfect balance to savor all the nuances offered by coffee. In this blend, the soft and aromatic aftertaste, with floral notes, goes perfectly with all types of confectionery and pastry products. For this reason it is also an excellent accompaniment for an afternoon snack.
Its blend, with low acidity, is made up of washed arabicas (25%), natural arabicas (50%) and robust mainly Indonesian (25%).
TRY IT NOW
CasaVerri RIBELLE
Anyone who doesn't want to give up the pleasure of good coffee for caffeine and wants to go to sleep with a palate satiated by all the aromas and flavors of coffee will find an excellent solution with this decaffeinated coffee.
Its blend, composed of washed and selected high-end Arabica and Robusta, has a caffeine composition of no more than 0.01%.
TRY IT NOW
Why choose an artisan roasted coffee?
Because, thanks to the experience we have gained in more than 90 years, we give you the opportunity to taste products of absolute quality and guaranteed freshness.
Because the beans you take home are rigorously selected and roasted.
Because in a sip of coffee you can enjoy the passion of our tradition Italian roasters, handed down in 3 generations, from 1931 to today.

You just have to try it.